The Ultimate Guide for Planning and Designing an Efficiency Boosting, Bottom-Line Increasing Hospital Wireless Network.
There are 3 main drivers of mobility inside the health care industry today: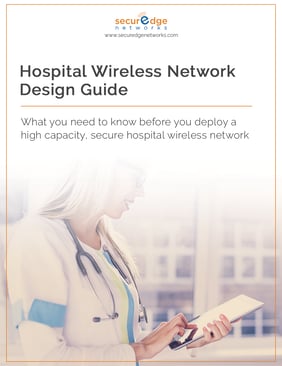 The growing number of mobile devices and applications.

The demand for more personalized patient care and increased patient, doctor collaboration.

Increased mobile engagement through better support of BYOD, the use of customized applications and secure remote access.
In order to support this changing health care environment, hospital IT leaders need to create the right mobility strategy.
That's why we created the ultimate guide to planning and designing your hospital wireless network.
Learn how to plan and scale your wireless

infrastructure even when growing at incredible rates.



Learn in detail the most important factors and steps to take when planning and designing a hospital wireless network.

Questions or Comments?
To speak with a Healthcare Mobility Specialist, call (704) 688-9360.